Virtual Tour
Take a virtual wander around our three campuses based in the heart of East London. Click continue to discover a selection of our campus buildings, accommodation rooms, learning facilities, social hubs and more.
Back to campus selector
Campus Tour
Use the menu to switch between campuses and locations. On locations you can use your mouse or arrow keys to rotate the 360 photo.
Docklands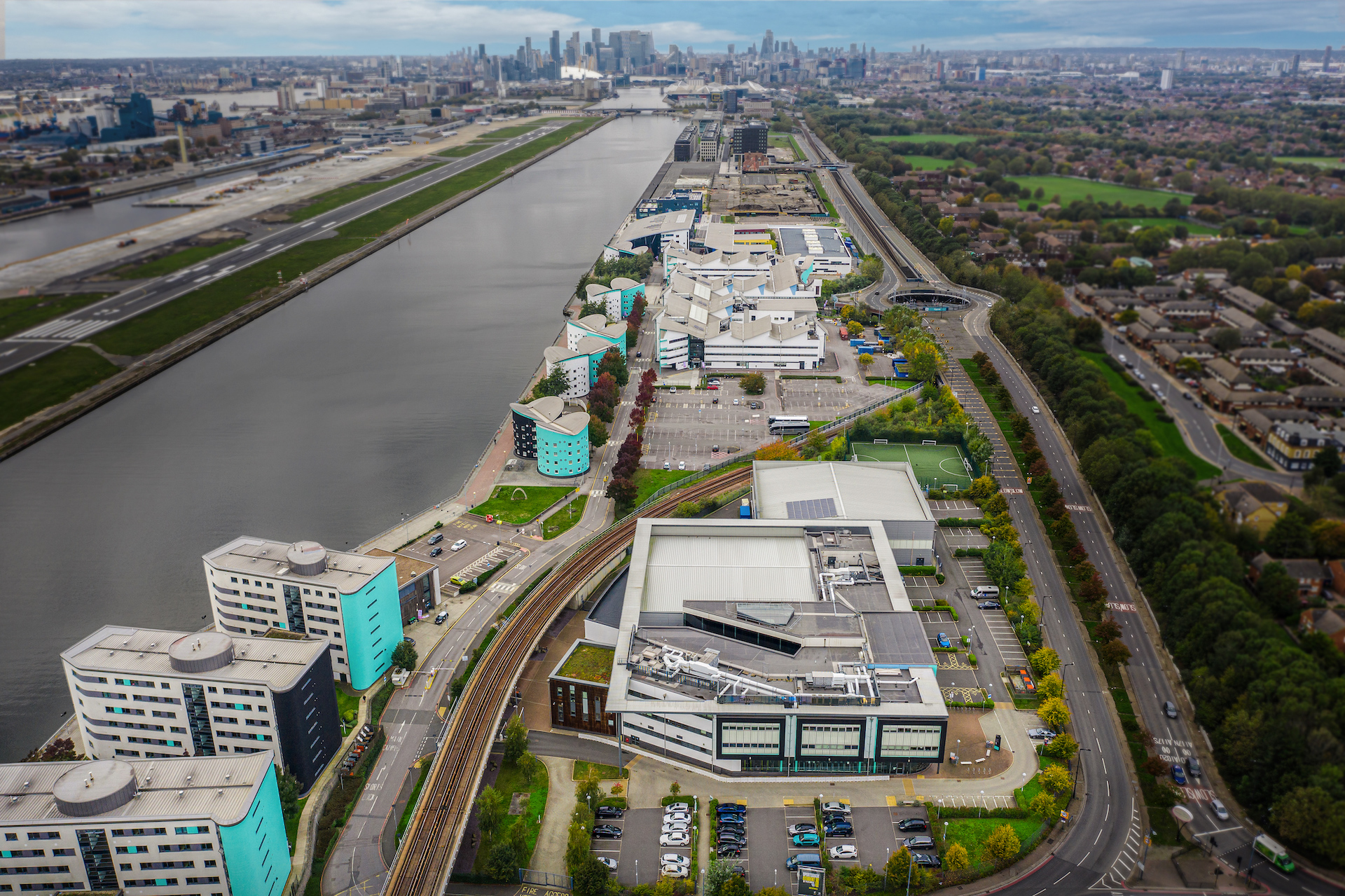 Aqua East - High Performance Facility
Architecture Atrium
Computer Lab
Cyprus DLR Station
Design Workspace
East Building Atrium
Engineering Workspace
Exercise Physiology Laboratory
Fashion Sewing Room
Gallery Space
Knowledge Dock Reception
Main Lecture Theatre
Moving Image Studio
Multi Use Games Area
Royal Albert Dock
Sport and Exercise Science Laboratory
Sports Therapy Clinical Suite
SportsDock Arena
SportsDock Arena Balcony
SportsDock Exercise Studio
SportsDock Gym
SportsDock Strength and Conditioning Gym
University Square
Stratford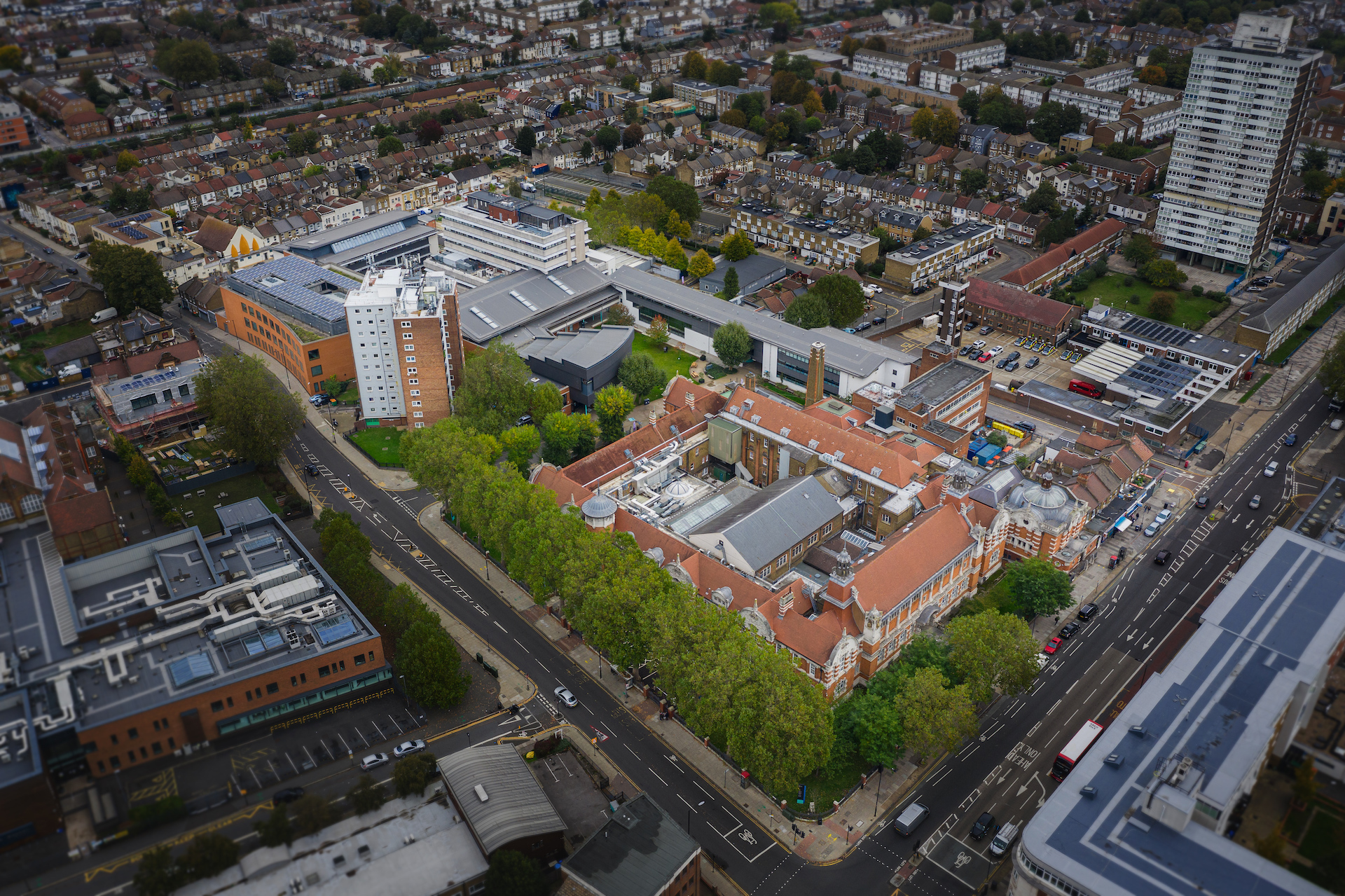 Analytical Chemistry and Pharmaceutical Science Lab
EduCom Atrium
Nursing Simulation Lab
Pharmacology Lab
Podiatry and Physiotherapy Lab
Podiatry Clinic
Stratford Campus Courtyard
Stratford Library
Tissue Culture Lab
VR Research Room
USS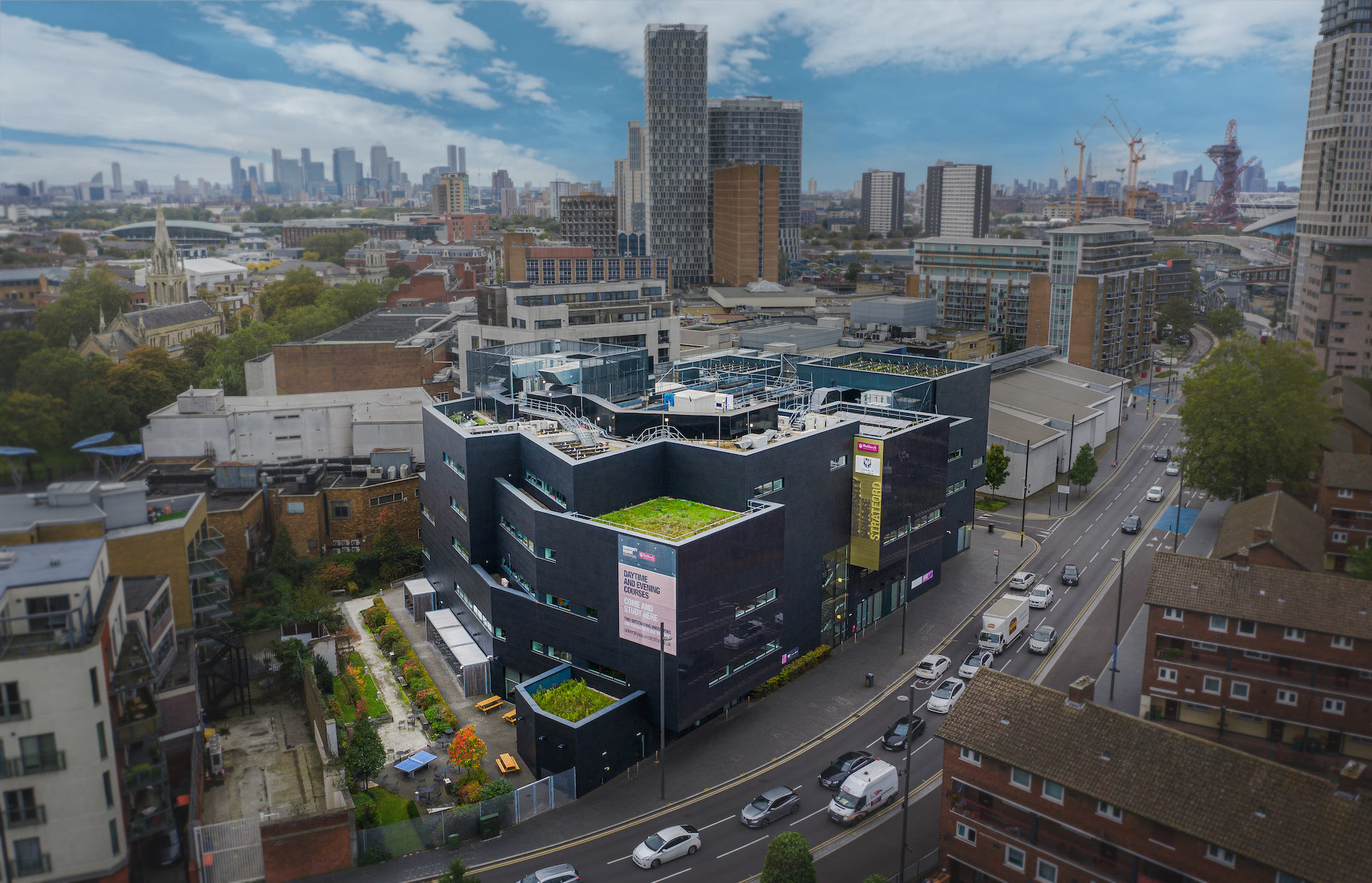 Bloomberg Suite
Dance Studio
Harvard Lecture Theatre
Main Lecture Theatre
Recording Studio
Quality